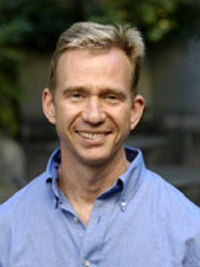 ---
Contact:
Ross School of Business
701 Tappan Street
Room R6366
Ann Arbor, MI 48109-1234
Phone: 734.615.1639
Fax: 734.936.8715
email: tplyon@umich.edu
Thomas P. Lyon
Dow Professor of Sustainable Science, Technology & Commerce
Professor of Business Economics and Public Policy
Professor of Natural Resources & Environment
---
Tom Lyon holds the Dow Chair of Sustainable Science, Technology and Commerce, with appointments in both the Ross School of Business and the School of Natural Resources and Environment. Professor Lyon is a leader in using economic analysis to understand corporate environmental strategy and how it is shaped by emerging government regulations, non-governmental organizations, and consumer demands. His book Corporate Environmentalism and Public Policy, published by Cambridge University Press, is the first rigorous economic analysis of the increasingly important topic. Professor Lyon earned his bachelor's degree at Princeton University and his doctorate at Stanford University. His current research focuses on corporate environmental information disclosure, greenwash, the causes and consequences of renewable energy policy, and voluntary programs for environmental improvement.
He has been a visiting professor at the University of Chicago and at the University of Bonn, and a Fulbright Scholar at the Scuola Sant'Anna in Pisa, Italy. He spent the academic year 2002/2003 as a Gilbert White Fellow at Resources for the Future in Washington, D.C., and 2003/2004 as a visiting economist in the Antitrust Division of the U.S. Department of Justice. Professor Lyon serves on the editorial board of the Journal of Regulatory Economics, and his research has been published in such journals as the RAND Journal of Economics, the Journal of Law and Economics, the Journal of Public Economics, the Journal of Economics and Management Strategy, and the Journal of Law, Economics and Organizations.
Research Fields:
---
for Global Sustainable Enterprise
School of Natural Resources and Environment